Executive Team
Der Social Impact Award ist seit 2021 in Deutschland aktiv und wird vom hier aufgeführten Team betreut.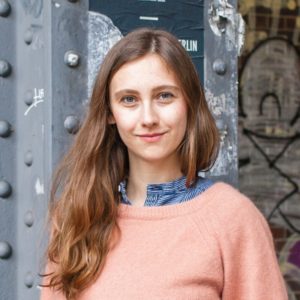 Lisa Schnägelberger
SIA Deutschland Koordinatorin
Lisa Schnägelberger leitet den Social Impact Award Deutschland. Sie ist für die deutschlandweite Umsetzung des Programms verantwortlich und Ansprechpartnerin für unsere große Bandbreite and Kooperations- und Förderpartner_innen. Bevor sie zum Social Impact Award kam, hat sie als Projektkoordinatorin und Trainerin für eine deutsche NGO zu dem Schwerpunkt Engagementförderung gearbeitet. Sie studierte Wirtschaftskommunikation (B.A.) an der Hochschule für Technik und Wirtschaft Berlin und Nonprofit-Management und Public Governance (M.A.) an der Hochschule für Wirtschaft und Recht Berlin und der Hochschule für Technik und Wirtschaft Berlin.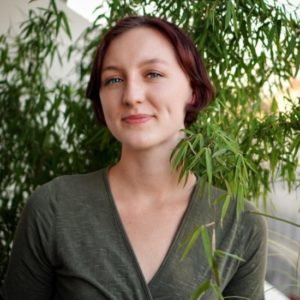 Eloise von Gienanth
Eloise is currently interning at a social innovation research institute, where she is learning all about social innovation and social entrepreneurship from a scientific perspective. She has joined SIA to transfer her theoretical knowledge into practice, to get to know the social impact sector better and have fun during the process. Prior to moving to Vienna, she finished her master's in International Development Studies at the University of Amsterdam and her bachelor's in International Studies in The Hague. Having worked for both NGOs and research institutes, she is especially interested in finding innovative ways to contribute to sustainable development, such as Design Thinking in the social sector.'
Emilie Vallauri
Emilie Vallauri is volunteering to implement the Social Impact Award in Germany. Aside from her volunteering activity, she works as Innovation and Ecosystem Lead within the innovation lab of a French construction and concessions group, and is tasked with developing the said innovation lab in Germany. She has a double Masters Degree in Business Management and International Relations. Professionally as well as personally, she is very interested in entrepreneurship and innovation, and is very excited to be a part of the SIA's efforts to bring forward social entrepreneurship ventures of all kinds.
Lana Apple
Lana studied International Education at the University of Oxford and is currently teaching English at a school in Brandenburg, Germany as part of the U.S. Fulbright Commission's intercultural and transatlantic exchange program. Lana is passionate about all aspects of education: policy, practice, and theory. Through volunteering with SIA, she is excited to work with an organization that teaches important life skills that aren't usually addressed in schools and supports young people in turning their ideas into a reality.  
Maria studied Liberal Arts at Universidad Metropolitana in Caracas, Venezuela and has been deeply interested in social development since. After gaining professional experience in the corporate ecosystem of Berlin, she is now building a career that will allow her to make an impact in sustainable development issues. With her experience as a facilitator and great faith in the impact of young entrepreneurs she is excited to support SIA in empowering change makers to take action.